Enjoy everything you love in the Biergarten every weekend – no cover charge! Open Friday, Saturday … Continue Reading…

Join us for lunch, dinner or just a beer at the bar Wednesday through Sunday beginning at 12 noon. … Continue Reading…

Plattduetsche Park Catering offers seven beautiful, recently renovated catering rooms for any kind … Continue Reading…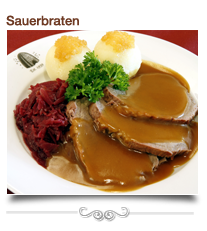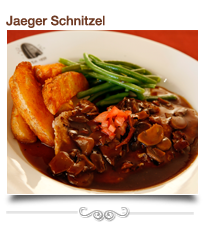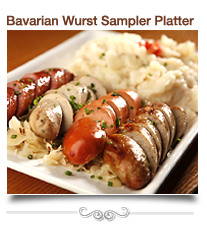 Located at 1132 Hempstead Turnpike in Franklin Square, the Plattduetsche Park Restaurant has been serving up traditional German specialties and continental cuisine since 1939. The restaurant is open for lunch and dinner Wednesday through Sunday, beginning at 12 noon. More than two acres in size, Long Island's most authentic German Biergarten / Beer Garden is located behind the restaurant and features specialties like bratwurst, leberkäse and giant soft pretzels, the best German beer on tap and live music.

In addition, the Plattduetsche offers catering facilities for groups of 10 to 700, off-site catering packages, a late-night menu, festivals and theme nights throughout the year. There are more than two dozen German clubs that meet here regularly to celebrate German-American heritage and uphold long-held traditions.
Jul 12, 2020
The Platt is Back! With Phase II going into effect on LI June 10, we will be open for outdoor dining only in the Biergarten between 12 & 8 pm  Wed, Thurs & Sun and 12-10 pm Fri & Sat as well as take-out (weather permitting). Limited menu in effect, it's attached here. We have […]

Jul 12, 2020
Phil Smith and Bianca from The 90s Band play live as a duet today in the Biergarten. Please enjoy the music from your table to protect the health and safety of our performers.

Jul 15, 2020
The Platt is Back! With Phase II going into effect on LI June 10, we will be open for outdoor dining only in the Biergarten between 12 & 8 pm  Wed, Thurs & Sun and 12-10 pm Fri & Sat as well as take-out (weather permitting). Limited menu in effect, it's attached here. We have […]

Jul 16, 2020
The Platt is Back! With Phase II going into effect on LI June 10, we will be open for outdoor dining only in the Biergarten between 12 & 8 pm  Wed, Thurs & Sun and 12-10 pm Fri & Sat as well as take-out (weather permitting). Limited menu in effect, it's attached here. We have […]

Jul 17, 2020
The Platt is Back! With Phase II going into effect on LI June 10, we will be open for outdoor dining only in the Biergarten between 12 & 8 pm  Wed, Thurs & Sun and 12-10 pm Fri & Sat as well as take-out (weather permitting). Limited menu in effect, it's attached here. We have […]