Enjoy everything you love in the Biergarten every weekend – no cover charge! Open Friday, Saturday … Continue Reading…

Join us for lunch, dinner or just a beer at the bar Wednesday through Sunday beginning at 12 noon. … Continue Reading…

Plattduetsche Park Catering offers seven beautiful, recently renovated catering rooms for any kind … Continue Reading…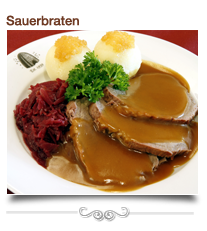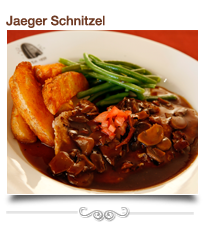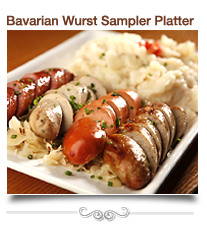 Located at 1132 Hempstead Turnpike in Franklin Square, the Plattduetsche Park Restaurant has been serving up traditional German specialties and continental cuisine since 1939. The restaurant is open for lunch and dinner Wednesday through Sunday, beginning at 12 noon. More than two acres in size, Long Island's most authentic German Biergarten / Beer Garden is located behind the restaurant and features specialties like bratwurst, leberkäse and giant soft pretzels, the best German beer on tap and live music.

In addition, the Plattduetsche offers catering facilities for groups of 10 to 700, off-site catering packages, a late-night menu, festivals and theme nights throughout the year. There are more than two dozen German clubs that meet here regularly to celebrate German-American heritage and uphold long-held traditions.
Apr 10, 2020
We welcome Cover Girl Band to the Beer Hall tonight. Authentic German cuisine and beer on tap available for purchase.

Apr 11, 2020
The Biergarten and Beer Hall will be closed for a private event until 5:30 p.m. today. We reopen for live music by The 90's Band at 6 p.m.

Apr 11, 2020
The 90's Band is back to play live in the Beer Hall tonight. $5 cover, anyone who pays the cover charge will receive a $5 coupon to use the following Wed or Thurs in the main dining room or Beer Hall restaurant.

Apr 12, 2020
Why cook and worry about all the mess? Make reservations instead – we are taking them for Easter dinner seatings between 12 and 5 p.m. Call (516) 354-3131, we can accommodate large groups but don't wait! Full menu below:

Apr 12, 2020
The Beer Hall and Biergarten will be closed for Easter. Reservations are available for the main dining room by calling (516) 354-3131, please see our special Easter menu.