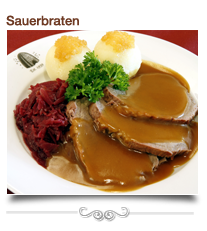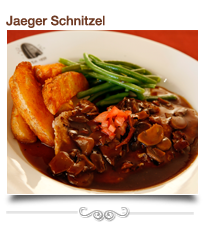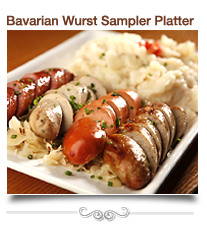 Located at 1132 Hempstead Turnpike in Franklin Square, the Plattduetsche Park Restaurant has been serving up traditional German specialties and continental cuisine since 1939. The restaurant is open for lunch and dinner Wednesday through Sunday, beginning at 12 noon. More than two acres in size, Long Island's most authentic German Biergarten / Beer Garden is located behind the restaurant and features specialties like bratwurst, leberkäse and giant soft pretzels, the best German beer on tap and live music, all with no cover charge.

In addition, the Plattduetsche offers catering facilities for groups of 10 to 700, off-site catering packages, a late-night menu, festivals and theme nights throughout the year. There are more than two dozen German clubs that meet here regularly to celebrate German-American heritage and uphold long-held traditions.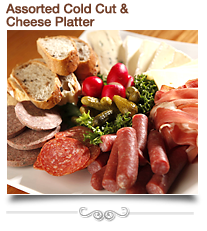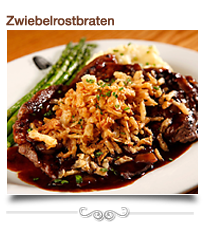 Nov 25, 2015
Celebrate Thanksgiving Eve with The Mystic as they play live in the Beer Hall.  Authentic German specialties and beer on tap available for purchase.

Nov 26, 2015
We are now accepting Thanksgiving dinner reservations for seatings between 12 and 5 p.m.  See the attached menu for pricing and choices.  Large parties can be accommodated, but get your reservations in early by calling (516) 354-3131.

Nov 27, 2015
The LP's return to play live in the Beer Hall tonight.  Authentic German specialties and beer on tap available for purchase.

Nov 28, 2015
Enjoy a traditional German Christmas market with vendors, imported specialties, arts and crafts, real and artificial wreaths and centerpieces, a visit from Santa, plus our Kaffe-Stuebchen where you can grab soup, frankfurters, coffee and more to keep you shopping!

Nov 28, 2015
Join the FC Bayern Munich Fanclub of LI to watch the live match between Bayern Munich and Hertha BSC Berlin.