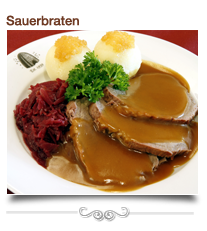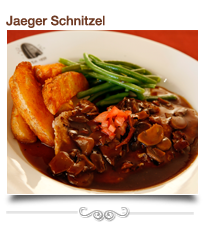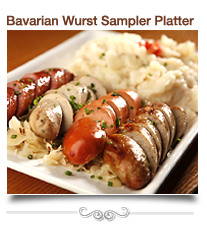 Located at 1132 Hempstead Turnpike in Franklin Square, the Plattduetsche Park Restaurant has been serving up traditional German specialties and continental cuisine since 1939. The restaurant is open for lunch and dinner Wednesday through Sunday, beginning at 12 noon. More than two acres in size, Long Island's most authentic German Biergarten / Beer Garden is located behind the restaurant and features specialties like bratwurst, leberkäse and giant soft pretzels, the best German beer on tap and live music, all with no cover charge.

In addition, the Plattduetsche offers catering facilities for groups of 10 to 700, off-site catering packages, a late-night menu, festivals and theme nights throughout the year. There are more than two dozen German clubs that meet here regularly to celebrate German-American heritage and uphold long-held traditions.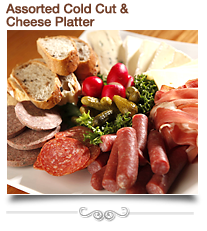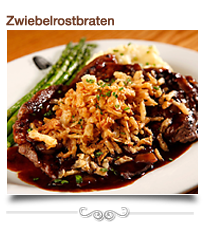 Apr 20, 2014 12:00 pm
Make a reservation for Easter dinner at the Plattduetsche Park Restaurant and let us handle the prep, cooking and clean-up while you enjoy delicious food and time with your family.  Seatings available between 12 noon and 5:00 p.m., we can accommodate large parties.  Please call (516) 354-3131 to reserve.

Apr 25, 2014 7:30 pm
Hear Bruce Jacques play live at the Beer Hall while you enjoy authentic German food and beer on tap.  No cover charge.

May 2, 2014 6:30 am
Live music by Hat Trick web link in the Beer Hall while you enjoy authentic German specialties and beer on tap.  No cover.

May 3, 2014 6:00 pm
Celebrate the warmer weather with an early Cinco de Mayo celebration in the Plattduetsche Park's Biergarten-Cantina!

May 9, 2014 6:00 pm
Join us for a traditional spring celebration – the Mai Bock Festival!  Featuring Hacker-Pschorr Maibock Beer, a special menu, live music by The Continentals.   It's also qualifying weekend for World Cup scorecards – spend $100 in either the main building restaurant or the Beer Hall and receive a scorecard.